1. Photographer
The best way to capture unique photos is to work with a photographer who has a unique style. Depending on what you are looking for, choose a photographer who works well with the style you feel aligned with. For example, if you are an aerial performer, work with a photographer who has experience capturing performers. If you are looking to create a fine art portrait, hire a photographer who specializes in capturing the style you are looking for and fine art edits.
2. Underwater Photography
At Land Sea Air Photography we follow our creativity and inspiration underwater. We've created custom props for our underwater studio including a giant fishhook and giant anchor. Underwater photo shoots create unique masterpieces that cannot be replicated as the model's outfit, hair, and props flow with the water. We use custom backdrops to create a different realm under the water's surface. If you haven't modeled underwater before, check out our tips for modeling underwater.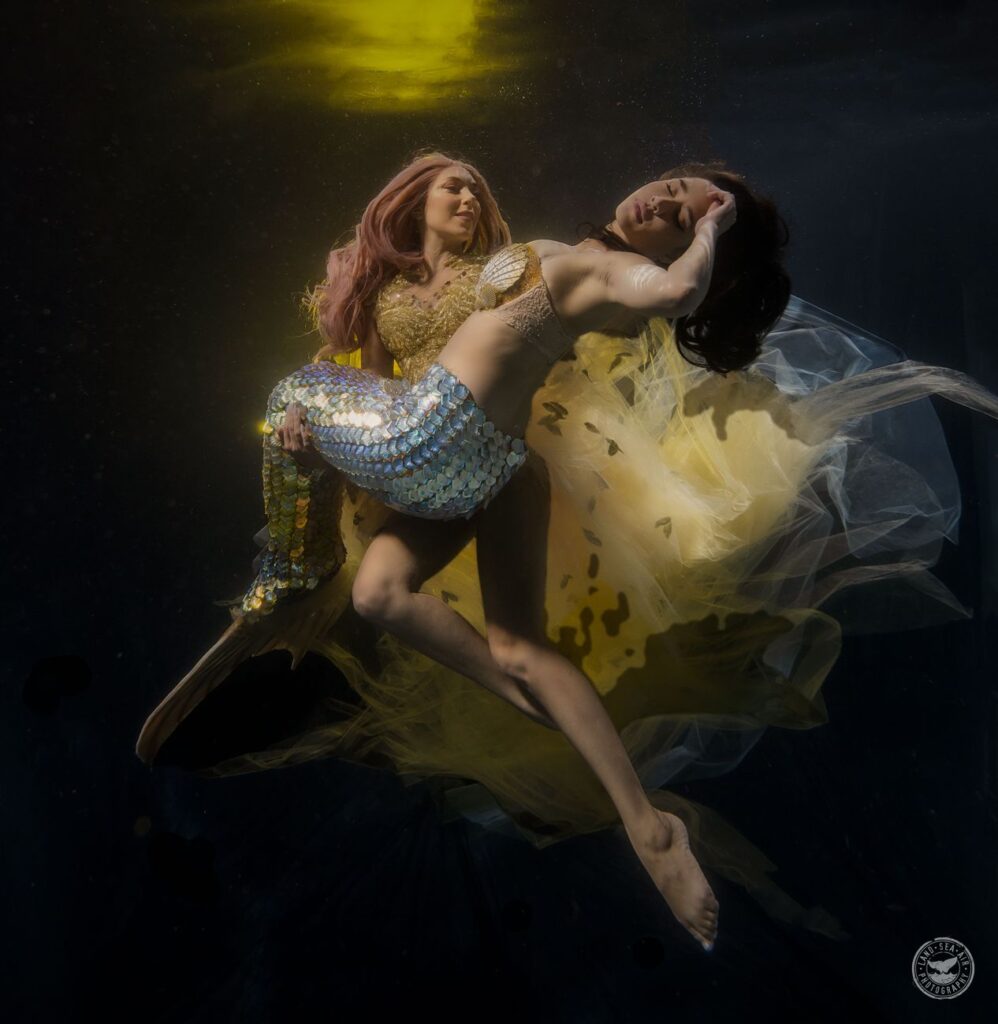 3. Aerial Photography
Working with aerial performers ensures unique photos. As a performer is gliding through silks, moving around unique props, or hanging from a trapeze bar – no shot is ever the same. Each moment is unique and cannot be recreated.  
4. Props
Conveying personality is essential in portraits and custom fine art portraits. Props are a great way to showcase unique personality and tell a story through your photos. If you are preparing for a fine art portrait shoot consider the message you want to convey through your portrait and what items for your life can you bring to use as props to build the world you are trying to create.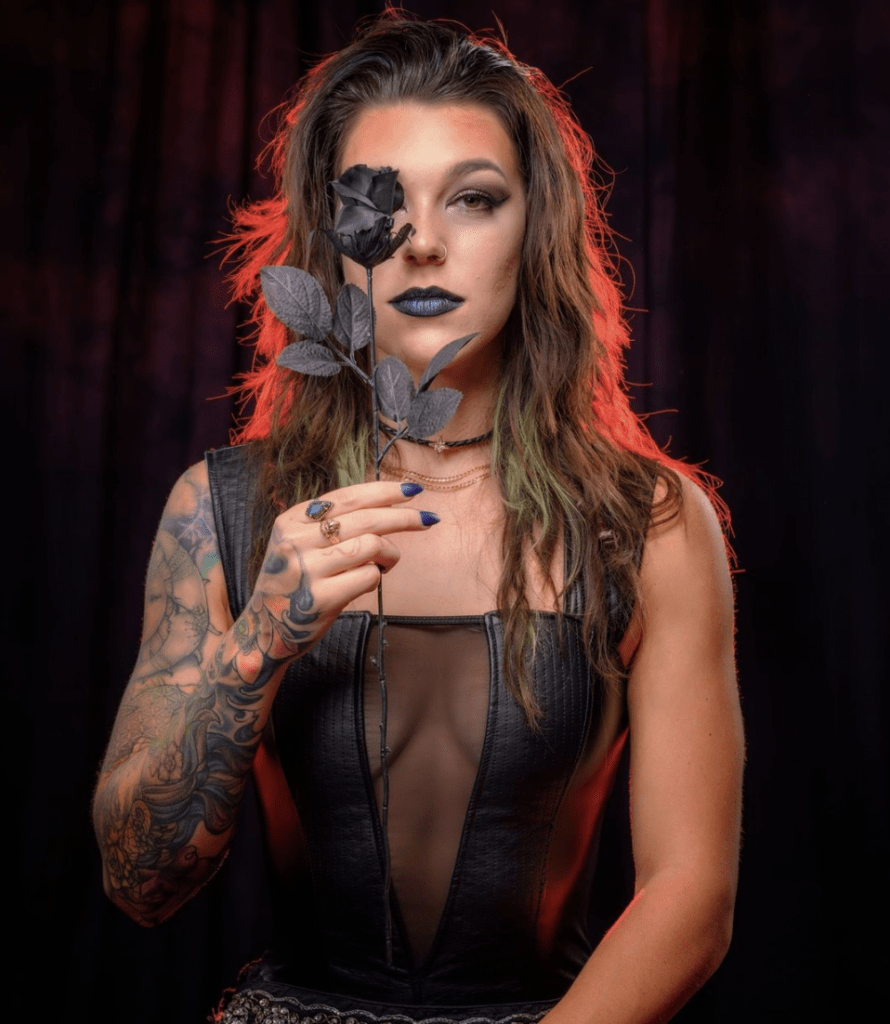 5. Outfits 
Outfits can tell a story and even be used as props. Whether shooting underwater, in the air, or in the studio, outfits can make a photo depending on the way you work with what you are wearing. Land Sea Air has a collection of glamorous gowns that have been used in the studio and in the water. Choose something that inspires a feeling inside of you, that makes a statement, and that makes you excited to create in.
6. Location 
Depending on the results you have in mind, choose a location that caters to each angel you want to capture. If you are a performer, choose somewhere you feel comfortable performing. If you are interested in creating an editorial look, choose somewhere the lighting and background can be controlled. Land Sea Air has a studio where lighting can be completely controlled to create colorful looks, or fine art body scaping portraits. If you want to really create a stunning set of photos and try underwater modeling, choose a photographer and location you trust.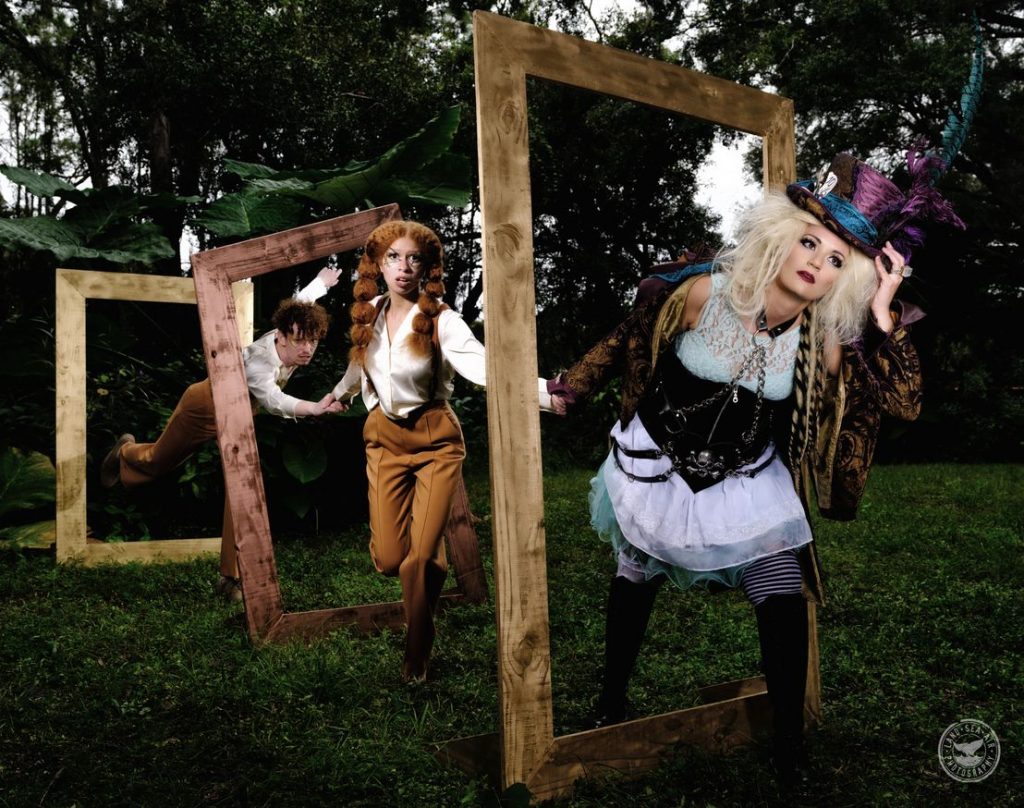 7. Own your style 
Regardless of any props, outfits, or location YOU are what makes the photos what they are. Everything else is extra. The most important thing you can bring to a photoshoot is your confidence, your comfort, and your unique style. Work with a photographer, location, outfit, and props that excite your truest self. Don't be afraid to be bold.
8. Lighting 
Custom lighting is a fabulous way to create unique pictures. When working in the Land Sea Air studio, we have complete control over the lighting. Lighting can create dimensional looks, bring pops of color, or be used to create delicate body scaping portraits.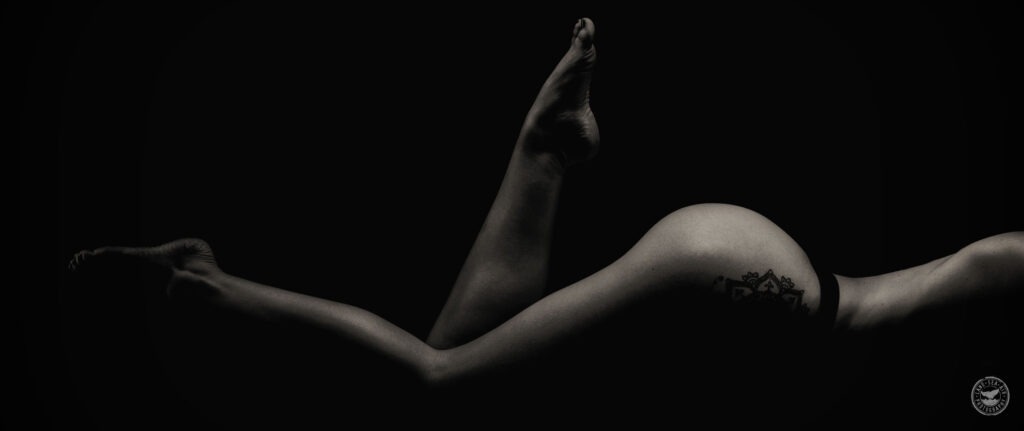 9. Collaboration
Working with a photographer who is willing to work with your ideas and create art pieces together. The best photos result from a photographer and subject who work well together. When you and the photographer are feeding off each other's inspiration, the elevated creativity will shine through the photos.
10. Editing
The final step in any unique photo creation is the editing process. Work with a photographer whose editing style speaks for itself. This tip goes hand in hand with the first. When you are choosing a photographer to hire, make sure you love their style from how they are shooting to how the photo is edited.