Florida has a unique community of photographers and models collaborating and creating together. Between model meetups, workshops, and photography classes there are endless opportunities to start creating. If you are looking to take unique Florida photography classes, keep reading!
I started my photography journey at the age of 16 when a neighbor asked me to photograph her wedding. In college, I worked freelance as a wedding photographer learning the trade. I found my true love for photography the first time I had the chance to develop my own photography. I love being able to see works of art come together through the process all the way to the print.
Underwater photography Class
I first shot underwater when I was renewing my scuba certification. A friend wanted to capture some pictures in the pool during the process. We were just using a GoPro, but I enjoyed the process so much that I felt curious about shooting underwater with my full camera. 
My favorite thing about working underwater is the tranquility that allows for the focus to be solely on the subject and the shot. Underwater there are no distractions like phones, noisy machines, or loud noises – allowing the photographer and subject to exist in a creative space where all attention can be given to capturing the perfect shot.
No two shots captured underwater will ever be the same. Fabric, hair, and props constantly move with the water and the model. Learning how to be comfortable and at ease in the water is the best place to start. Being comfortable and confident with your own movement in the water will allow you to properly focus on using your underwater photography equipment.
In an underwater photography class, you can expect to learn a number of elements starting with safety. Whether you are in open water or in a controlled studio environment, safety should be the number one priority. When working in our underwater studio, we always have a trusted person on land in case they need to call for help.
You can also expect to learn about the equipment and settings I use, as well as use of strobe, composition, macro, and wide-angle lenses. We explore how to work with the nuances of underwater lighting as it differs from studio lighting. We work with black and custom backdrops as well to help create different looks or tell a story.
Our underwater studio is custom-built and has hosted many creative underwater journeys. Take a look through the photos below!
For models new to working underwater we have many tips and recommendations for modeling underwater.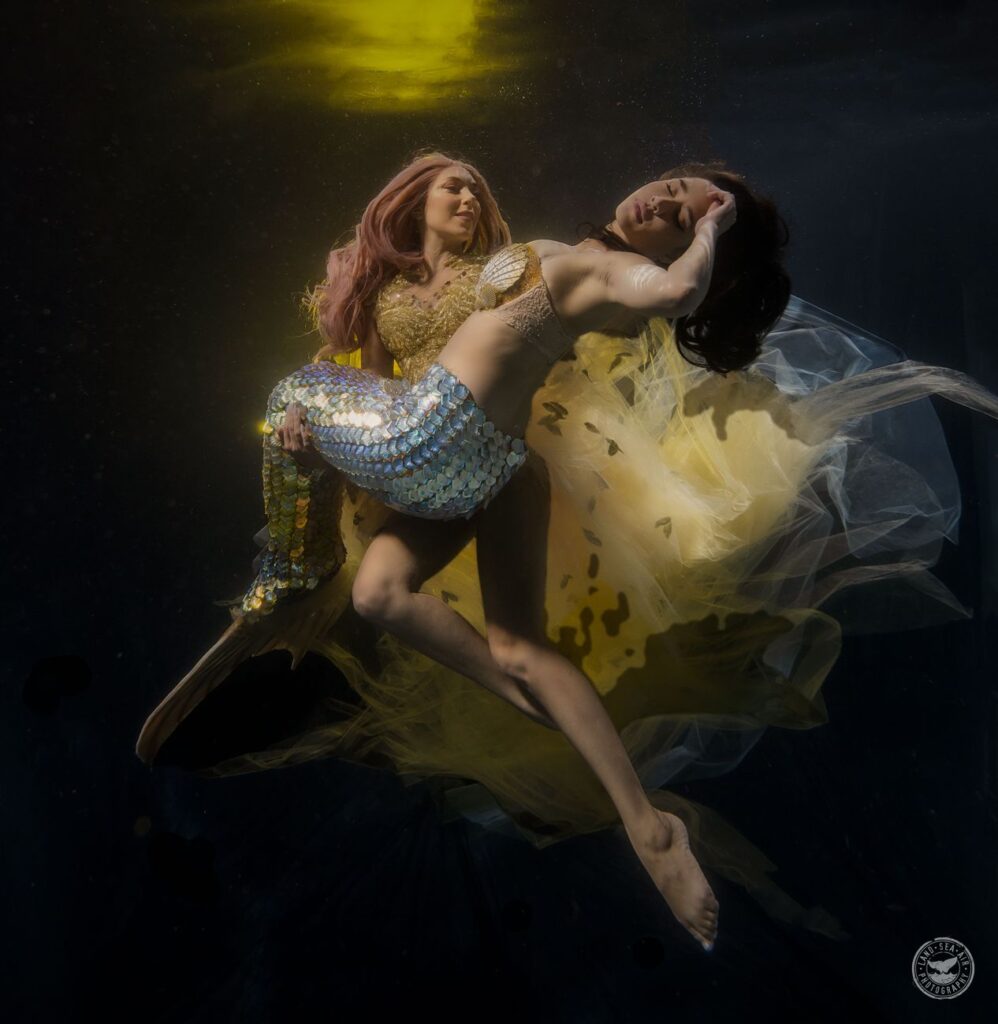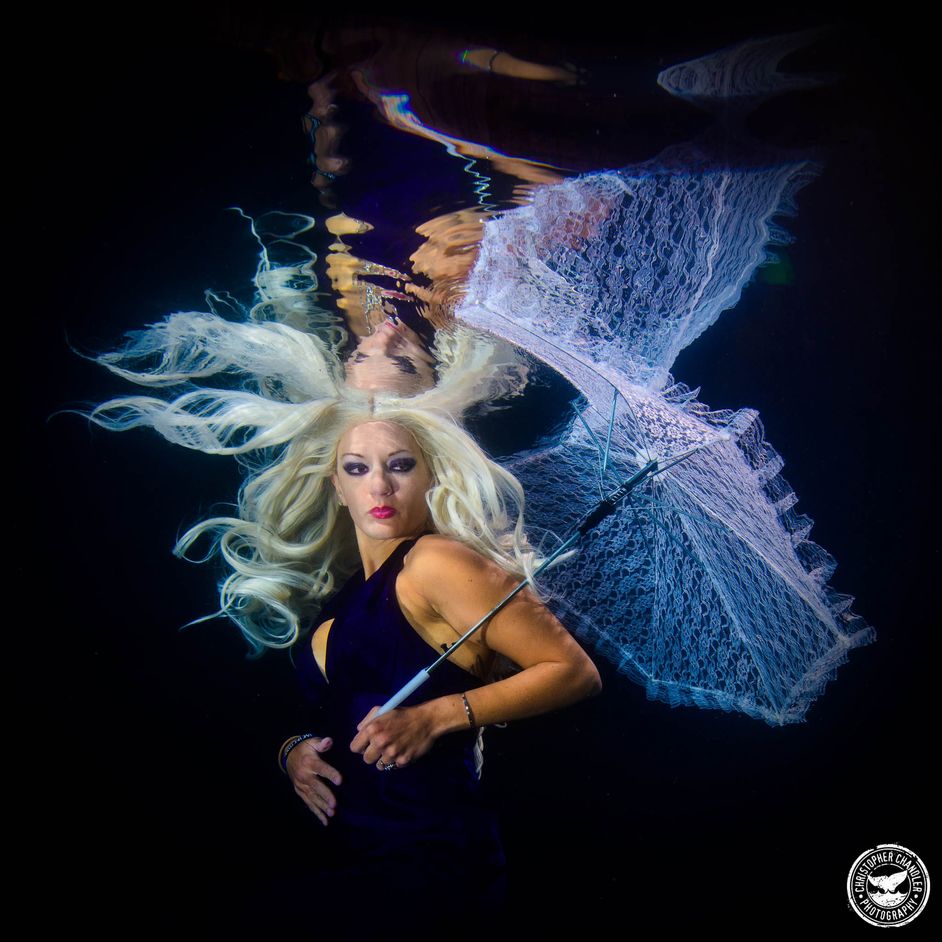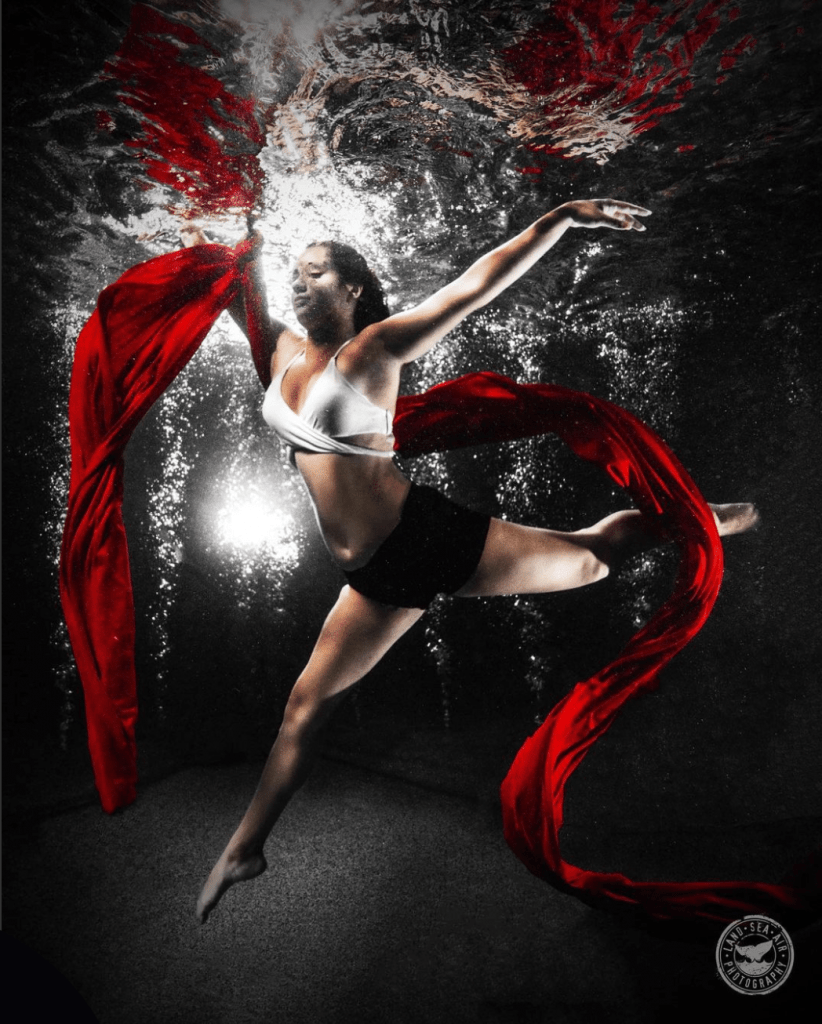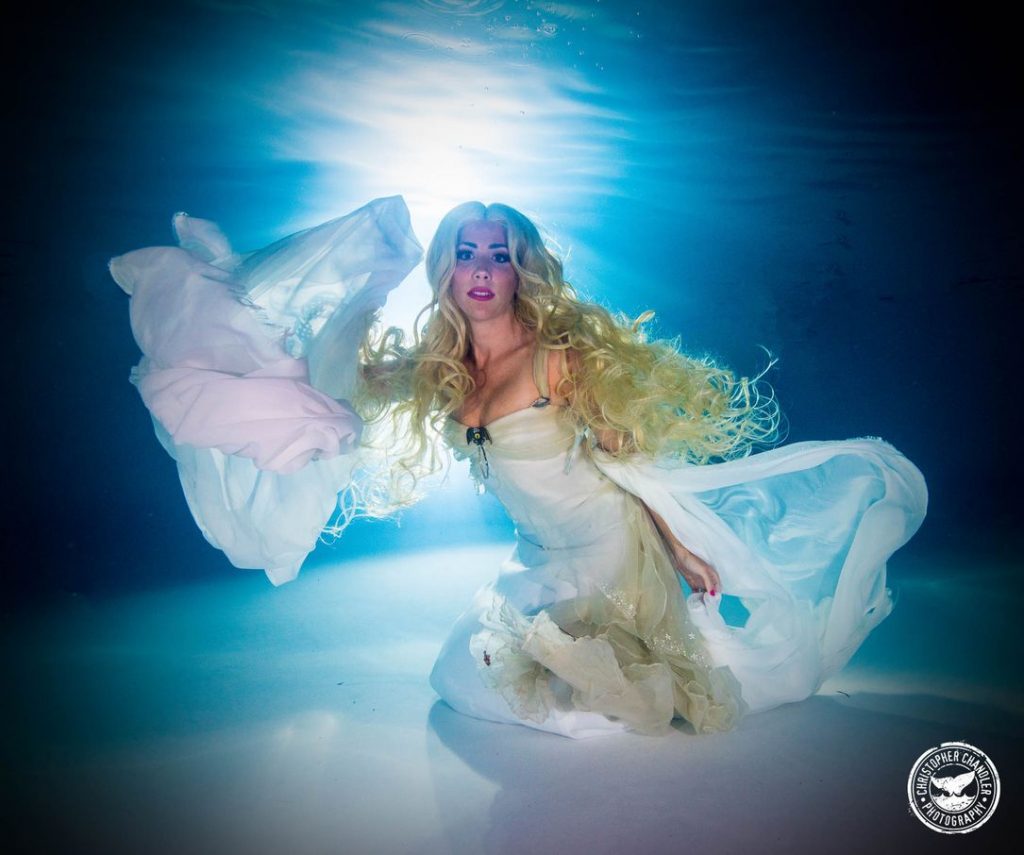 Fine Art Photography Workshop
Fine Art photography tells a story. From the subject to the props to the lighting to hours spent editing, everything adds up to create a story through the mystical image.
The fine art photo process starts with an idea, the inspiration, and the story we are trying to tell. Often this is a personal story about the subject and they are able to incorporate their own items as props to tell their story. In the studio, we create the photo, choose a custom background, work with wardrobe and props, and capture just the right pose.
Fine art photography classes cover the whole process from working with the subject to equipment, lenses, light settings, props, and finally editing. Editing is an integral part of the fine art process. Editing cleans up the photo, brings all of the elements together and can add an enchanting touch solidifying the story and world that was intended to be created from the original inspiration.
If you are interested in working together or would like to learn more about any upcoming Florida photography classes please reach out to Land Sea Air Photography. We would love to work with you on your photography journey.